Margery Polley Drinking Trough
The stone trough for horse drinking water was erected to the memory of Margery Polley who suffered martyrdom in 1555.
The trough, erected in 1909, was used by horses after being shod at the nearby smithy, and those moving through the village.
These troughs were usually produced by the Cattle Trough Association for the common watering of cattle and horses.
In around 1965 the trough was hit by a motor vehicle and had to be repaired. From that date it no longer held water, but soil and flowers.
Margery Polley is further commemorated on the road sign of Polley Close off Lower Green Road.
For more on the life of Margery Polley see the 'People' page.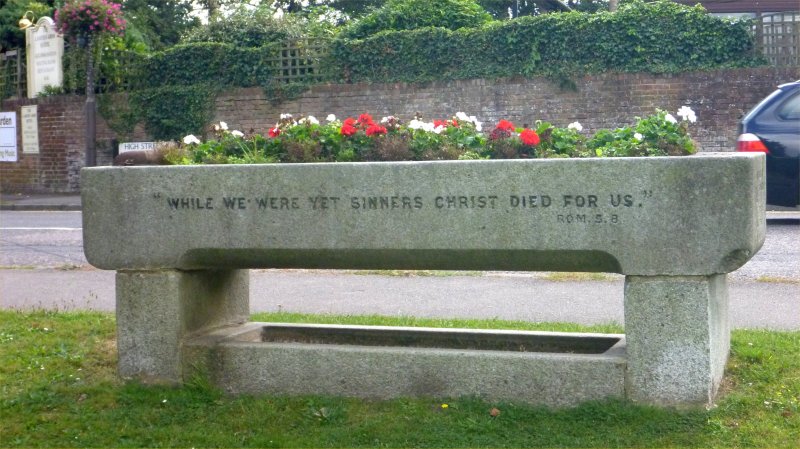 "While we were yet sinners Christ died for us"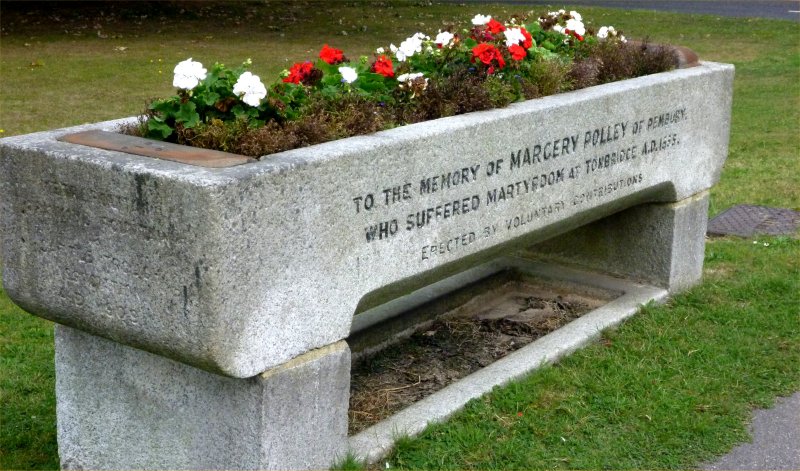 To The Memory of Margery Polley of Pembury.
Who Suffered Martydom at Tonbridge AD 1555
Erected By Voluntary Contributions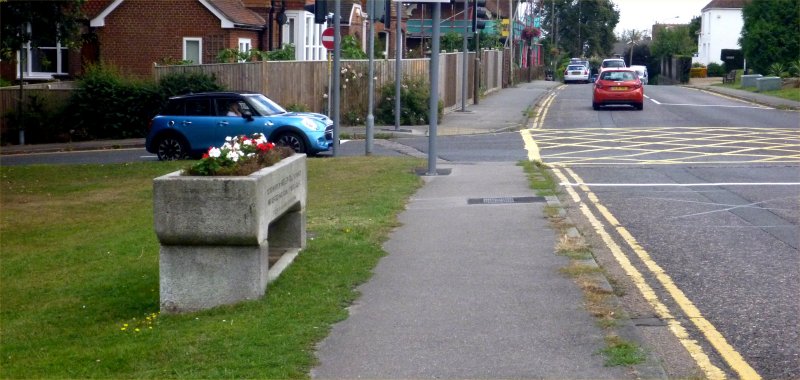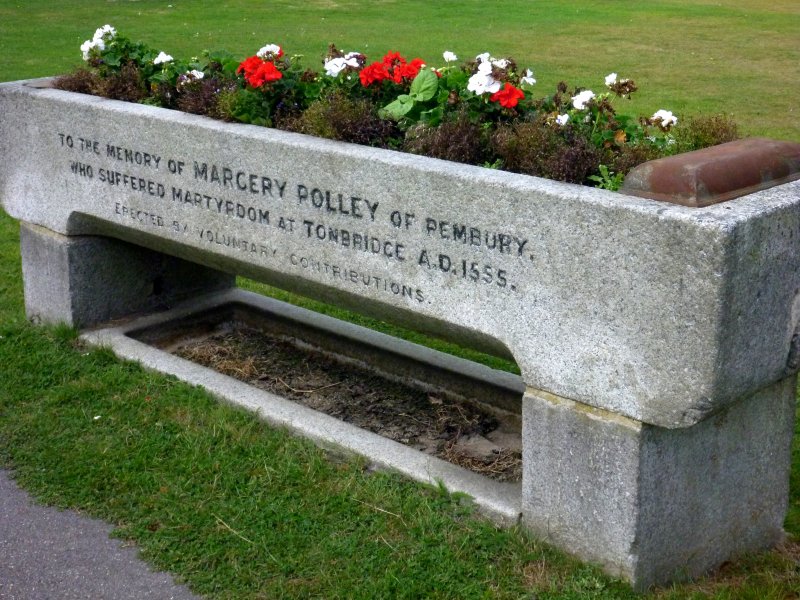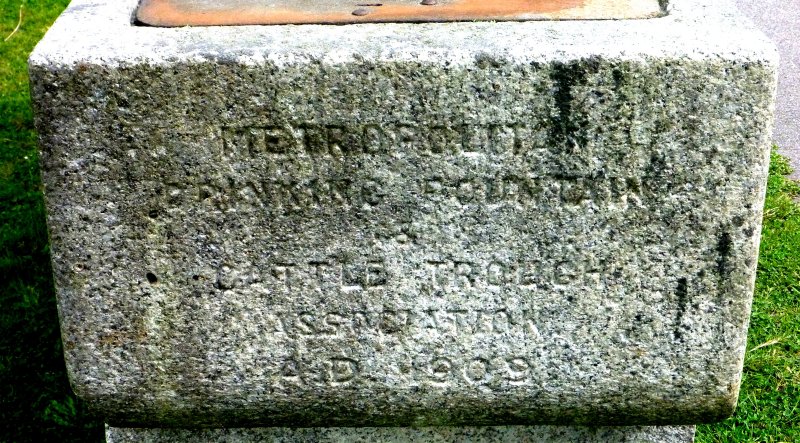 Metropolitan Drinking Fountain . Cattle Trough Association . AD 1909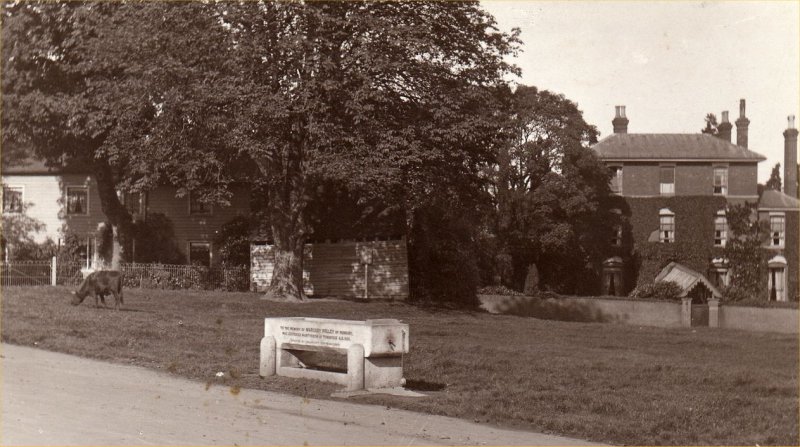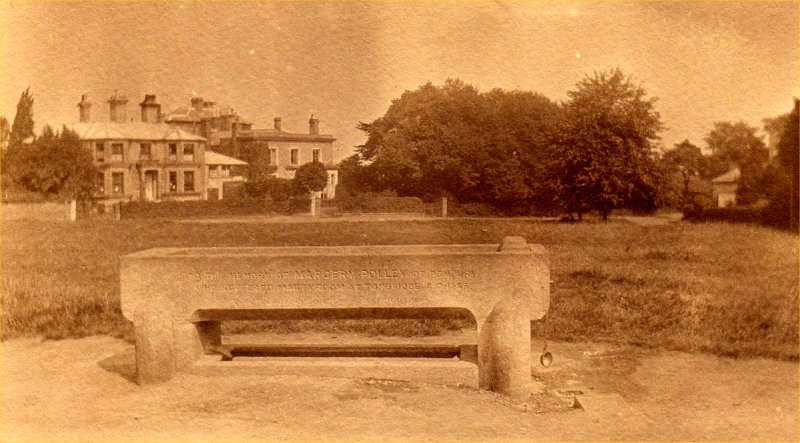 Note the cup on a chain at the right of the trough for the two legged consumers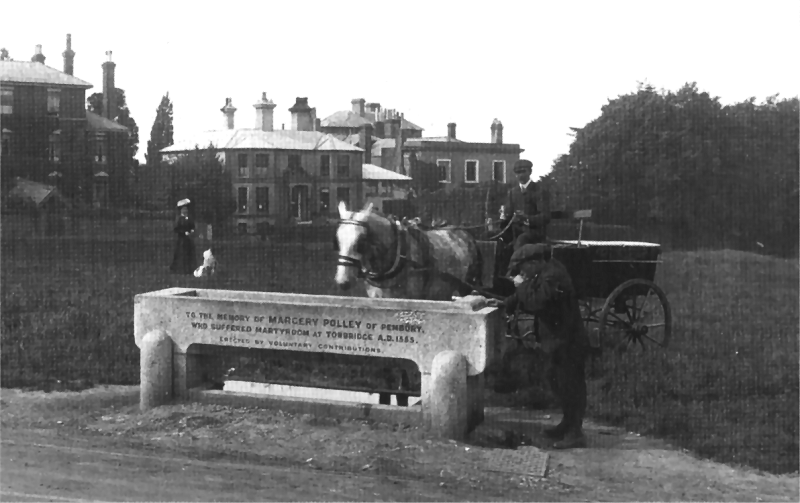 Further reading –
Pembury's Martyr PVN Issue 28 June 1981, page 15
Margery Polly by Kevin Edser PVN Issue 140 Winter 2009, page 31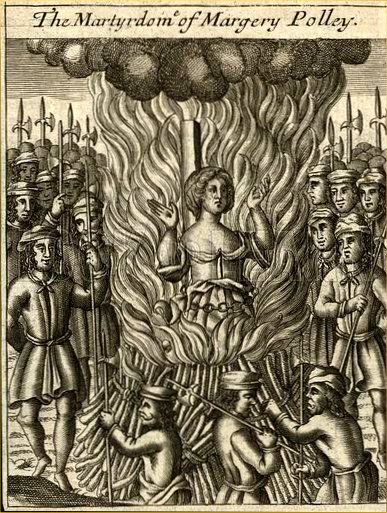 Above – a woodcut print from Foxes Book of Martyrs showing the burning of Margery Polley in Tonbridge.

Modern photos and compilation by Tony Nicholls 2016