Pembury Milestone Location Maps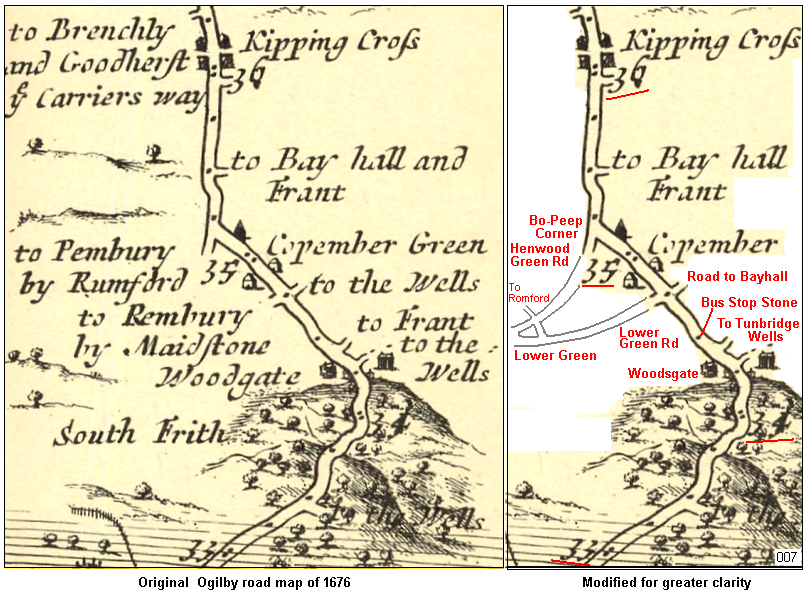 The map above shows the original map section to the left and an edited version, removing some of the visual clutter for greater clarity. Note that each of the full milestones is numbered 33 near Tonbridge to 36 at Kippings Cross. A few of the side roads have been extended and annotated to clarify the picture. On this map the road to Bayhall is marked as 'to the Wells'. The road to Bayhall starts at Chalkett Lane on today's maps. It is possible that in those days the road did extend to Tunbridge Wells.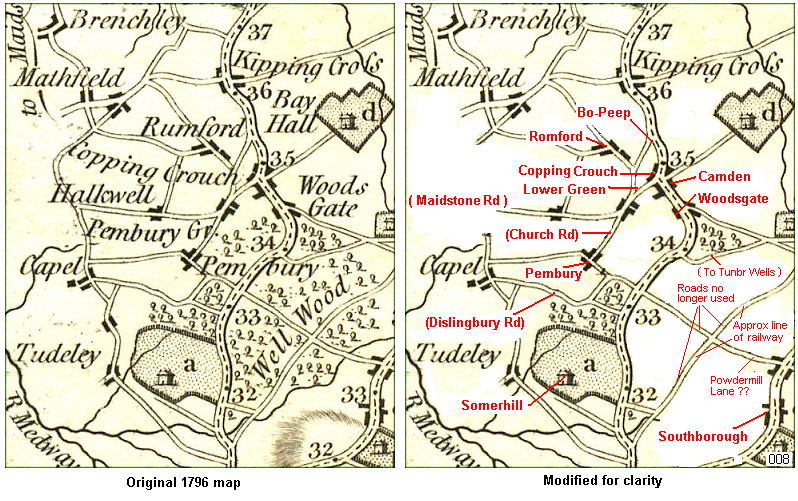 The map above is from 1796 and has a little more clarity of the surrounding counrtyside, but lacks the quarter mile markers.
Again, a modified version has been produced to aid with today's navigation.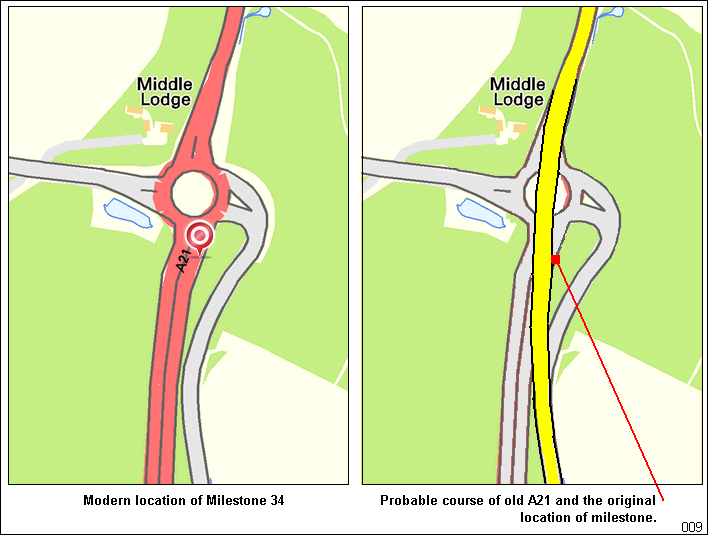 Above: the location of the milestone at the Longfield Road roundabout.
The right hand map was drawn prior to the double roundabout at Longfield Road.
The milestone dissapeared without trace.