The Old Coach Road no longer exists as a road, but as a series of footpaths. It used to be the coach road for the Marquis of Camden to get from Pembury to Bayham Abbey, near Lamberhurst, without having to pay the tolls on the Hastings Road. There have been several articles in the Pembury Village News over the years on the history and restoration of this route. The map below helps to identify the route. It has been highlighted on an old OS map before the A21 Pembury by-pass.
The maps on the Localities – Hastings Road page give greater detail of the start of the road at St Peter's Church.

Please note that in several places this route crosses private land and is NOT a public right of way.
These maps indicate a historic route not a public path for modern ramblers.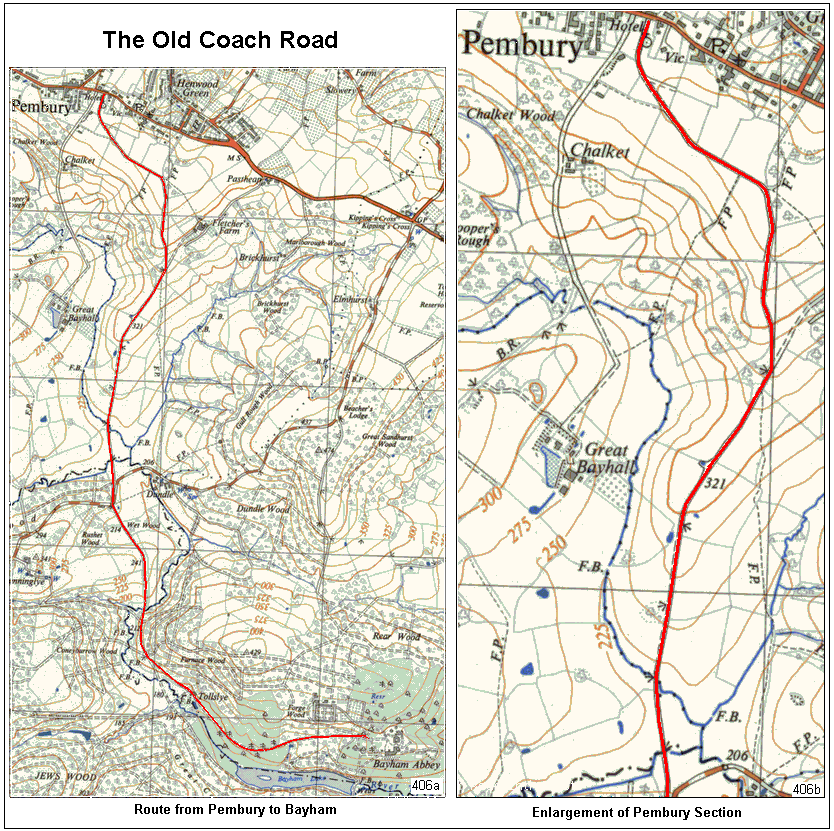 The route shown above has been extracted from the sketch map in Issue 143 of the PVN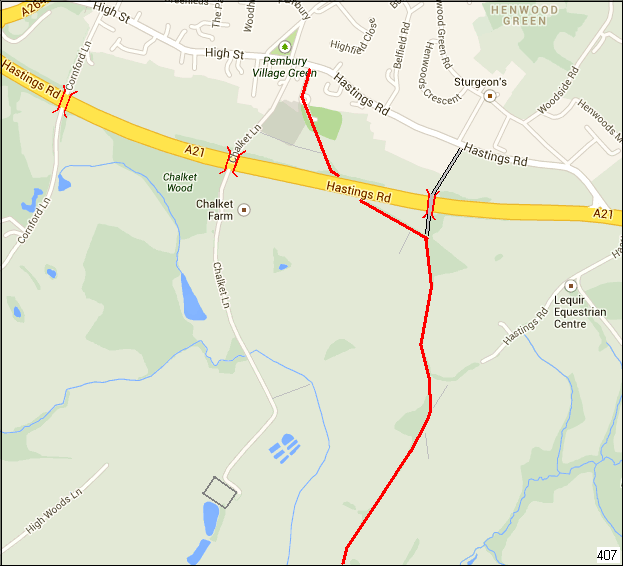 The Pembury section of the Old Coach Road on a modern map with the A21 Bypass and its footbridges.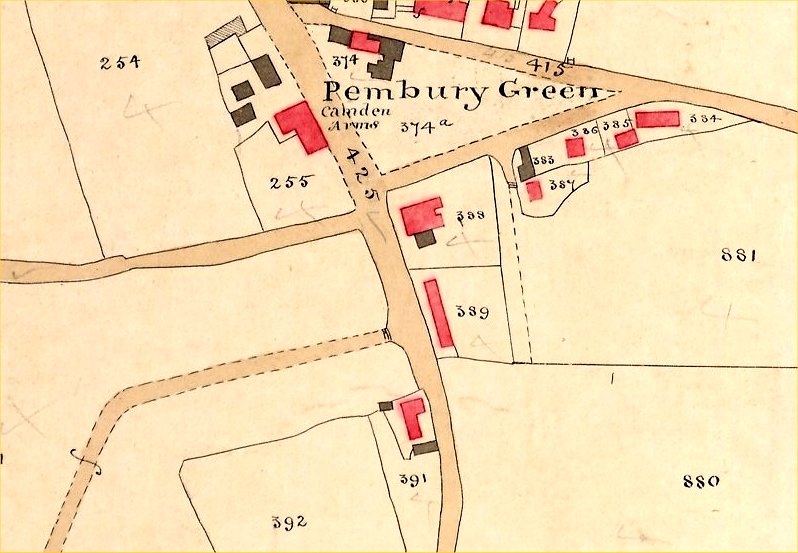 Above: a portion of the 1840 Tithe Map showing the gated entrance to the start of the Coach Road – opposite plot 389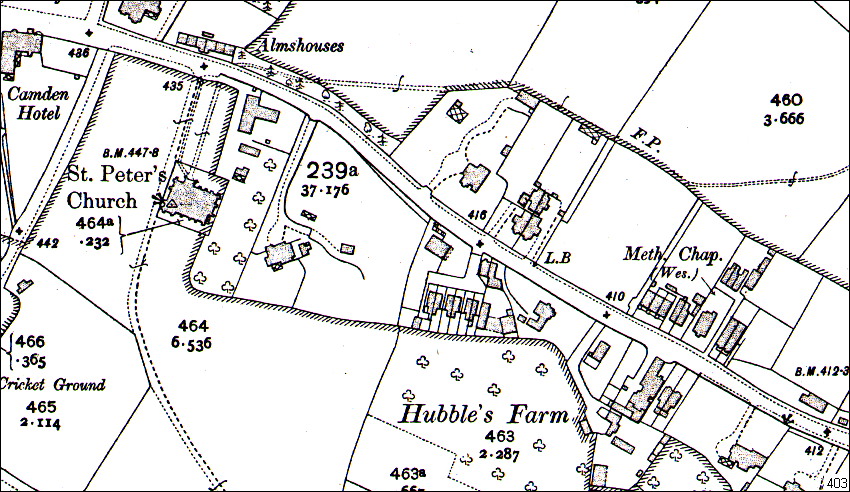 Above: a later map of 1909 showing the Coach Road down the side of the church – now the entrance drive to the church.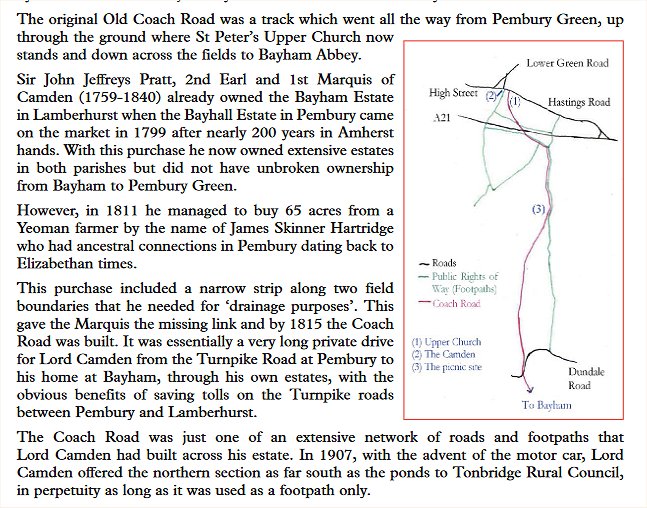 A brief history from Kathryn Franklin's article in PVN 143


.
For further reading please consult the PVN archive for the following articles –
Issue 32 June 1982 Page 2 Vandalism
Issue 91 Autumn 1997 Page 20 The Old Coach Road
Issue 42 December 1984 Page 9 The Coach Road's Future
Issue 141 Spring 2010 Page 5 The Old Coach Road
Issue 143 Autumn 2010 Page 20 The Old Coach Road
Issue 145 Spring 2011 Page 7 The Old Coach Road
Issue 148 Winter 2011 Page 7 Old Coach Road and Public Footpaths

Tony Nicholls 2014